Christmas Envelope Templates for Kids
Christmas Envelope Templates for Kids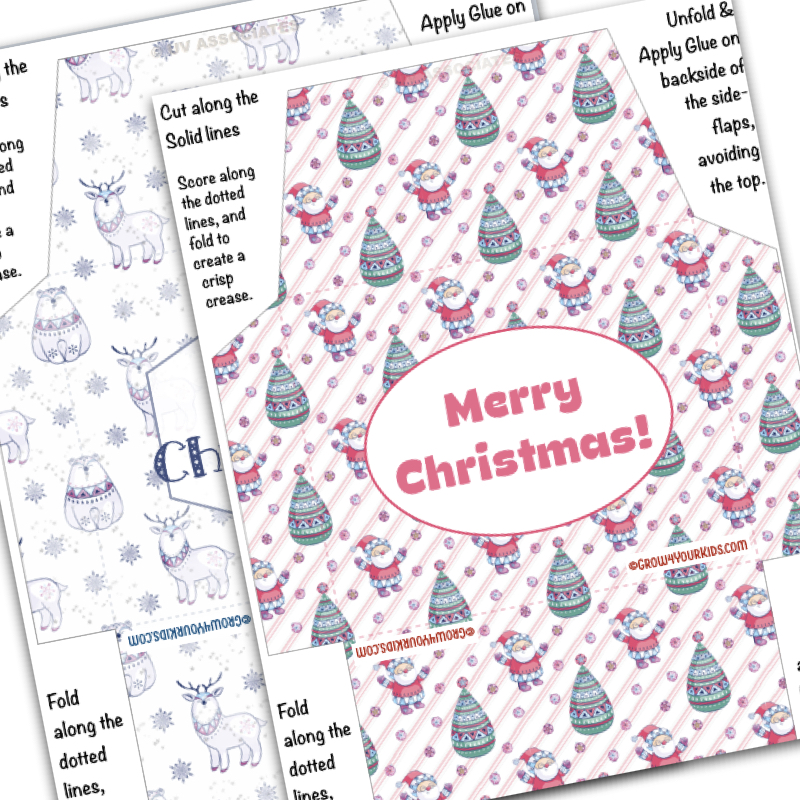 A fun Project for you and your Kids! Print out these templates and create beautiful Christmas Envelopes!
This file contains 4 templates. One blank template and others with beautiful, colorful Christmas Patterns.
Note: These are for personal use, and are just a watermarked sample from the full product at our TPT Store.
Here is the full product's link (which has templates without watermarks)
10 Christmas Envelope templates at TeachersPayTeachers.com
This full product contains:
Colourful fun Christmas Envelope templates -- 10 + 1 blank template.
A4 size templates for Christmas Envelopes 
Ideal for fun craft project with kids
Includes instructions to use on each template separately
Can be used for gift cards.